The German WAPPEN
Vessel specifications
Delivered the 24th of May 1962 from Blohm&Voss, Hamburg, Germany.
Length: 104,02 m
Width:  15,12 m
Gross Tonnage: 3819
Passengers: 1700
Cabins: 21
Lorries: –
Cars: –
History
We'd like to present the German vessel WAPPEN in connexion to the year 1965, even though Stena bought her in Kiel as early as 1964 via Stena Reederei GmbH.
WAPPEN VON HAMBURG was built for the German HADAG for traffic between Hamburg, Cuxhaven and the island of Helgoland in the North Sea. She was then replacing a previous vessel of the same name. It was an impressive vessel for excursions the shipping company had received. There were several comfortable and well-equipped restaurants and lounges and even a small number of cabins. Sea and shipping were important parts of the North German culture. In the 1950s and 1960s it was immensely popular to make excursions with HADAG's passenger vessels and experience Heligoland or other Frisian islands and simultaneously swim and be able to enjoy themselves.
The German passenger vessels were also good, robustly built sea boats, which were often needed out on the open North Sea, where ships are much more exposed and vulnerable than on the Swedish archipelagos, for example.
Of course, the demand for trips to Heligoland peaked in the summer. HADAG therefore sought other employment for their vessels during the low seasons. For the first year the WAPPEN VON HAMBURG was chartered for traffic in the Caribbean between Miami and Nassau. This was interrupted, however by the Cuban missile crisis, and the vessel was again in Hamburg in January in 1963.
During the winter season 1963-1964, the WAPPEN VON HAMBURG chartered the Skagen line, which became the shipping company's flagship on the Gothenburg-Frederikshavn line. The experience was so good that Stena bought the ship in October 1964 after she had been back in service between Heligoland in the summer. She was then put on the slightly longer route of Gothenburg-Sandefjord.
In April 1965, WAPPEN was put on the relatively new Stockholm-Mariehamn route. Towards the end of the year, the Stena Corporation chose to try her on the long Stockholm-Turku route. Here she was a formidable competitor to the Samseglande's more traditional passenger steamer, with which she could very well compete in terms of size, speed and capacity. Stena, however, chose not to develop any routes to the Finnish mainland, and WAPPEN was sold back to HADAG, which had just left their large HELGOLAND on a long charter to the German Red Cross. The German shipping company had then also built a new ship named WAPPEN VON HAMBURG so the older ship was renamed ALTE LIEBE.
She then went into service on Heligoland and sometimes other routes, including Travemünde-Rödby. In 1984, the WAPPEN VON HAMBURG was sold to a shipping company called Oltmann in Bremen. She then changed name to HELGOLAND, and the route was changed to Bremerhaven-Heligoland. There then followed a series of ownership changes, but the increasingly less profitable traffic on Heligoland continued.
It was only in 2005 that the then 40-year-old ship left German waters and was sold to a Dutch company and renamed SUPPER CLUBCRUISE 02. They immediately made major remodelling plans, and most of the old décor was torn out. Then she was left lying around. Via Turkey, she ended up in Haifa, Israel, and was posted there several years and left to ruin before she was scrapped in Aliaga, Turkey in 2014 under the name ORKA SULTAN.
The career of Stena Line was short but WAPPEN is an excellent representative for all the stately German excursion vessels Stena made use of in the early years: HEIN GODENWIND, GORCH FOCK, WAPPEN VON HAMBURG and later also HELGOLAND.
Anders Bergenek and Rickard Sahlsten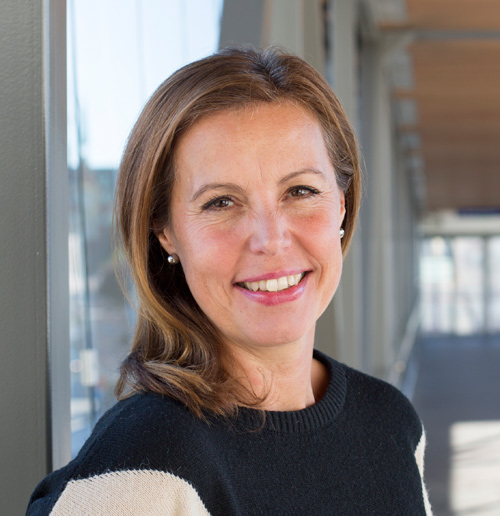 Ylva Vitorovic
Ylva is responsible for Stena Line's social channels. Here on A ferry nice blog, she writes about our history, our ferries, our people, etc. Don't hesitate to comment and ask questions.